Sports merits award ceremony of the city of Ixelles
This Friday, September 23, 2022, the BWS was at the sports center of the city of Ixelles for the awards ceremony of the sports merits. Our coach and president Anna Vanbellinghen and our treasurer and secretary Isabelle Genot were both awarded.

Anna Vanbellinghen received the highest distinction for the third year in a row, the Challenge Léopold Vanden Abeele Trophy, and Isabelle Genot received the female sports merit award. Congratulations to them and thanks to the city of Ixelles for the recognition of these two athletes!
LFPH League championship
Last Sunday the team was in Crossfit Workzone for the francophone weightlifting league championship. This competition is typically not a main goal of our season but many personal records were beaten nonetheless:
Martijn set all new records in a lower bodyweight category and won the highly contested 96kg category
Cristina set new CJ and total PRs in a very promising performance
Pablo set a new all-time CJ PR for his first ever competition
Lisa was also taking part in her first competition
Mathilde added a whopping 4kg to her comp total and came very very close to qualifying for nationals (next time!)
Philippe added 6kg to his competition total
Here are the detailed results:

Congrats to all.
Onwards to the junior Nationals next weekend, where Erik Noordhoek Nora Susan will be lifting !
#bebrussels #bedynamic #boxptequipment @boxptequiment
Sports Open Day 9/4/22
Want to attend a weightlifting training session? Want to try weightlifting to see if it suits you? Then our open house afternoon is for you!

This Sunday, September 4th from 2 to 5 pm, come and see what a training session is like, come and participate for free in an initiation session and ask us your questions.

Weightlifting is a sport for everyone, so don't hesitate and join us at the Stade Sportif des Trois Tilleuls!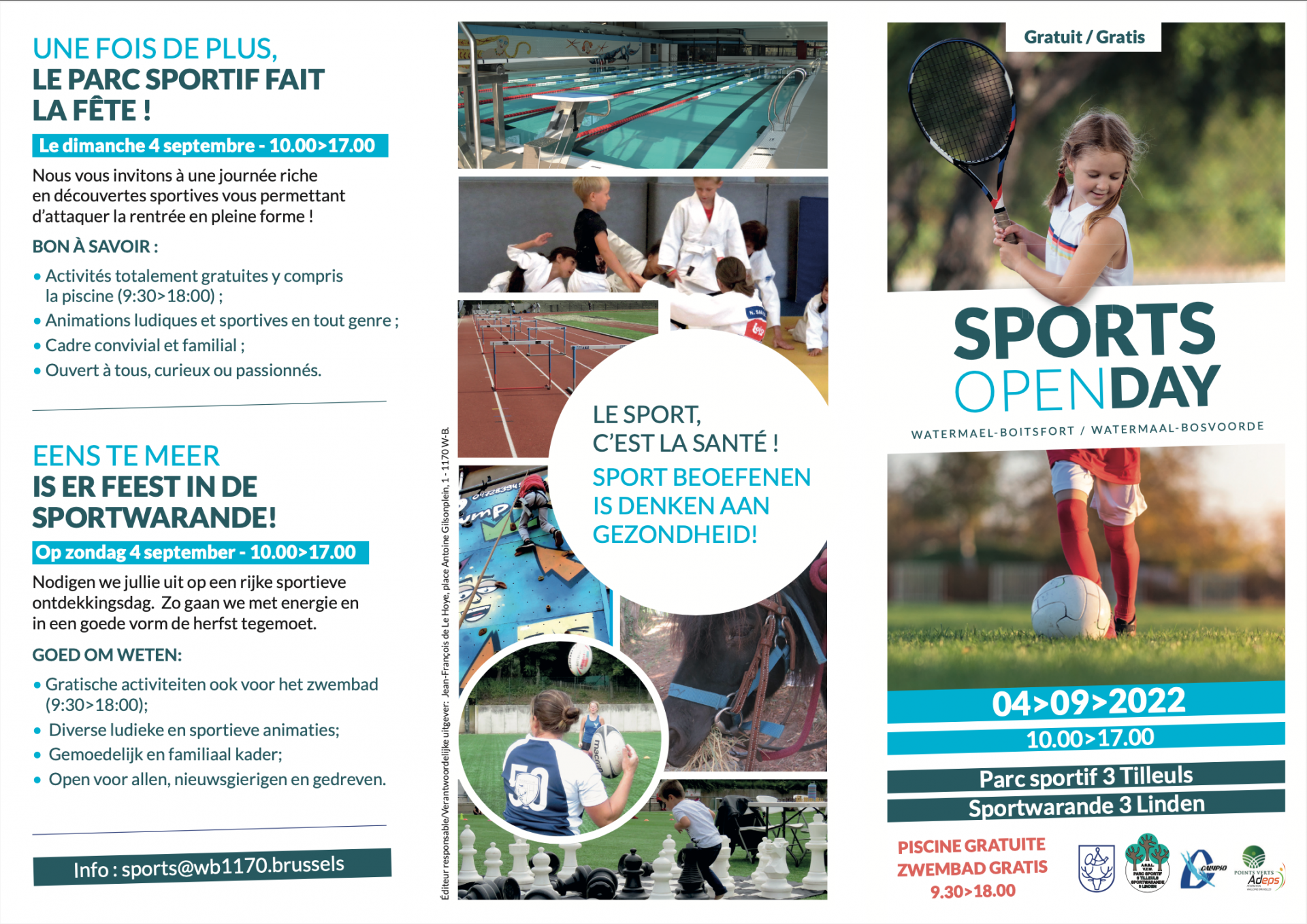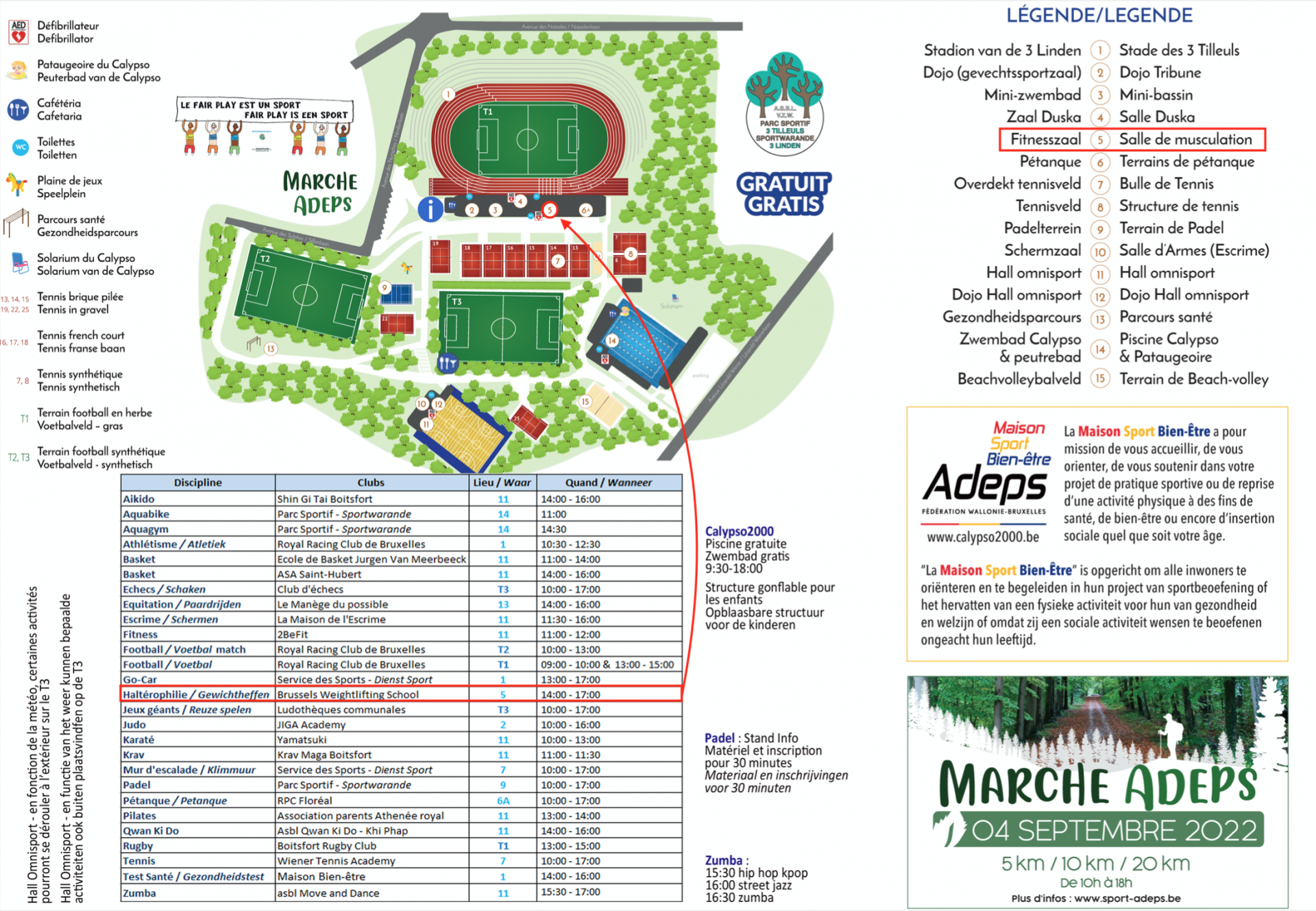 2022 European Masters Championships, Raszyn (Poland)
This weekend BWS was in Raszyn, Poland for the Masters Europeans ! Both our lifters did great and medalled in their respective weight and age category:
Isabelle Genot brought home the gold in the morning with 40 + 55, which is an all-around international competition PRs.
And Alea Fairchild won silver in the afternoon with 39 and 51.
Congrats girls, you're making us proud !
BWS Open - 5 year anniversary of Brussels Weightlifting School

This edition of our summer club competition marked the fifth anniversary of the club, so we decided to make it an official one. We were so grateful to have lifters from all over the country gathering in our small gym for a day of lifting and we could definitely not have hoped for a better anniversary day.

We would like to extend a huge thank you to all the people in and outside the club who showed up to help on this special day, to Christelle Baudrie for the amazing pictures she took, and of course to all our lifters.The strength of any club is its people and we feel immensely grateful at the group we've managed to gather around this sport over the years. Thank you !!!
A quick recap of the lifters who did particularly well (click here for the videos):

Saleh beat all his competition PRs with this 107 - 138 performance that brought him 2nd place overall.
Valentin became the latest BWS lifter to qualify for Belgian nationals as he dropped a weight category and beat all his competition PRs (94 + 119).
Mathilde went 6/6 and added 4kg to her total, lifting all new competition records.
Thomas also beat all his competition PRs with 83 and 110.
Erik added a kg to his snatch PR.
Morgan concluded this part of the season with a beautiful 99kg snatch that he had been chasing for a while.

We were also proud to have Ukrainian lifter Danil CHINYAKOV, although his day didn't quite go as planned he did end up winning the overall by a landslide.
You can find the full results below:
Training camp in Saint Quentin (France)
Last weekend we were in Saint-Quentin (France) for a training camp organized by @lavaillantehaltero.
We visited some cultural institutions of the city and most of all we gave it our all in training. We also had the pleasure to have Yasmine from Olympic Ghent as a guest.
Here are some lifts from the weekend (most of them are personal bests).
Thanks @lavaillantehaltero, may this training camp be the first of many!
Belgian masters nationals and women's grand prix
This Saturday, July 2nd, the Belgian Master Championship and the Women's Grand Prix took place in Waregem.
Alea Fairchild and Michael both became national masters champions in their respective weight and age categories. Congratulations!
François-Xavier (master) set a new competition record in the snatch despite having his last two weeks of training disrupted by sickness.
Thomas (master) and Mélissa were on a mission to qualify for the Belgian Senior Championship and they did, while setting new records in the process!
Friendship competition in Neuilly (France)
This Saturday, June 25th, some of our athletes participated in a friendship competition which took place at the Sporting Club of Neuilly.
Our team of 5 people finished 2nd out of 3 teams and many new personal records were set:
Dirk achieved a magnificent 6/6, with 109 in the snatch and 142 in the clean and jerk. This represents an improvement of 4kg of his record in the snatch, 2kg in the clean and jerk, and 10kg in total!
Valentin set a new competition record in the snatch.
Mathilde set new records in the snatch and total.
Belgian Club Championship Final
This Saturday, June 11th, our team BWS 1 took the second place of the Belgian Club Championship Final.
Dirk added another kg to his total and hit 140 clean and jerk !! (A 5kg improvement)
Marianne Saarhelo and Anna Van Bellinghen gave their all on the platform despite injuries and put on a good show together with all the female international lifters present that day.
Our second team, BWS 2 took an amazing 6th place (the highest placing 2nd team!)
Junior had the best day of all with this 6/6 performance that was 12kg over his official total !
Saleh stepped in last minute as a replacement and came very close to a snatch official PR despite just coming back from a month long holiday.
Martijn had 3 attempts at PRs that weren't successful this time. more to come for sure !
Mélissa passed her referee exam and joined the growing team of BWS national referees.
Congratulations to everyone.
3rd round of Belgian Club Championships
This Sunday, May 8 was held the third round of interclubs, which we organized with the HSPC of Lasne. The coaches had a lot of work with 13 athletes of the BWS who participated in this competition, but not without results! Short summary:
Martijn broke all his personal competition records and achieved a 5/6.
Dirk added 1kg to reach exact the same total as Martijn.
Valentin added so many kilos to his total that we can't even count them, after being absent for over 2 years on the competition platform.
Thomas did a 6/6, and broke all his records to add 6 kg to his total.
Ka Lok did a very good performance as well, doing a 6/6, and breaking his records in the clean and jerk.
François-Xavier also did a 6/6 for his first competition and added a kilo to his snatch record.
Philippe also achieved a 6/6 and broke his record in the clean and jerk and his total competition record.
Despite a disturbed warm-up in the snatch, Erik still managed to break the Francophone League record with a clean and jerk of 107kg.
Melissa didn't just make the announcements and keep the scoreboard, she also broke all her competition records with a nice 6/6 performance.
And Mathilde did a 5/6 to add a kilo to her snatch record and 3kg to her total.
Our teams placed well in what was arguably our best day as a team. We qualified the maximum 2 teams for the final and are preparing for the last stretch of the interclub season.
Congrats to everybody who took part and brought precious points toward the overall ranking !
Congratulations also to our coaches and to Michael who passed his national referee exam!
Thanks to @thefittestshots for his pictures of the event.
2nd round Belgian Club Championships
2nd round Belgian club championships !
BWS showed up with a record 16 athletes, 5 complete teams, to this second round. Here are some of the best lifts from this weekend.
Alissa snatches 68 for a 1kg snatch PR (she also beat her best total by 2kg, getting closer and closer to the junior Europeans limit).
Melissa adds one kilo to her snatch PR (and powers it too!).
Michael beats his competition snatch PR (and unfortunately pressed out a 5kg CJ PR).
Erik had a 6/6 day and added 5kg to his CJ comp PR, which gave him his very first league junior record.
Morgan added 10kg to his CJ comp PR with this 120.
Dirk added 1kg to his CJ PR and 4kg to his best total with this 136 to become the 3d best male lifter of the day !
And, cherry on top, our first two teams topped the ranking of this competition ! Congrats to each and every athlete who showed up and gave it their all.
Looking forward to the next round, which will be organized by us !